CATCH UP WITH OUR SPECIAL EDITED RECORDING
The London College of Garden Design's Autumn Conference from the Royal Botanic Gardens, Kew, Cambridge Cottage
THIS IS A SPECIAL EDITED VERSION THAT INCLUDES THE WHOLE DAY IN SEPARATE BITE-SIZED TALKS. WHEN YOU BUY A TICKET YOU WILL BE SENT AN ACCESS CODE TO VIEW THE RECORDINGS.
If you are an LCGD Student or Graduate you go free! Please contact the Admin Office for your access code.
For more Catch-up tickets please book via the link below.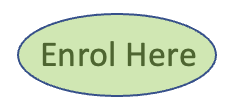 Catch-up tickets £59
You will receive a link and access code to watch the conference at your convenience.
LCGD Students and Graduates online tickets, free of charge.
Please contact the Administration Office to receive your access link and code.
Phone: +44 (0)1483 762955 Email:
info@lcgd.org.uk